More information
Rates before taxes (capacity for up to 70 people in auditorium-type accommodation) are arranged according to each type of auditorium or conference, with or without tables according to the needs of your event or meeting: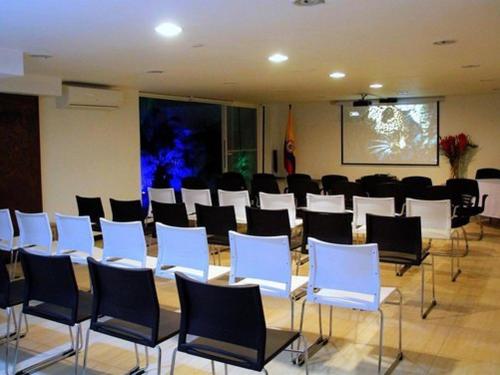 Rates
1 hour
2 hours
1/2 Day
1 day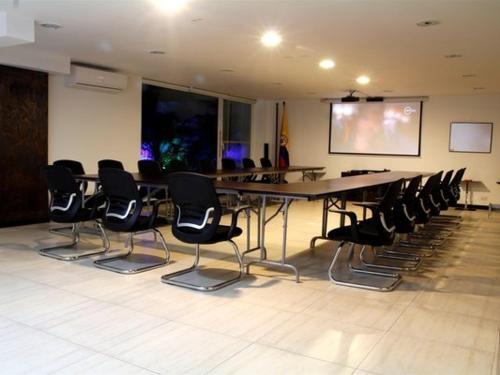 Without audiovisual support
COP $ 135,000
COP $ 225,000
COP $ 315,000
COP $ 490,000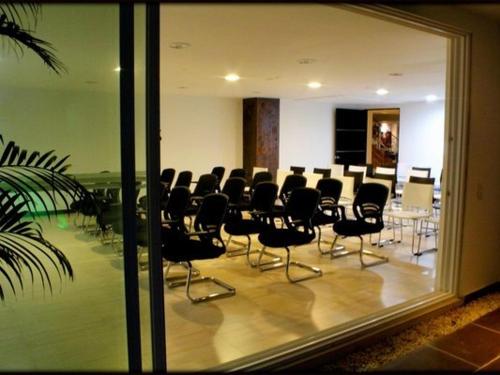 With audiovisual help
COP $ 155,000
COP $ 245,000
COP $ 340,000
COP $ 550,000
Rates Room - Pacific Andes
These prices are COP = Colombian pesos and do not include 19% VAT.
Included services:
Air conditioner
Coffee and Water Station.
Parking in the basement of the hotel according to availability.
Video Beam HD with sound (rate with audiovisual aids).
WC for men and women.
Service of the restaurant-bar La Cava del Aqua and snack with additional charge.
Room service in LoftSuite rooms in 2 rooms with additional charge.
Terrace Club Aqua 360ª Spa service with additional charge.